Manufacturers of high quality rubber moldings, rubber gaskets, molded rubber grommets, silicone components and metal to rubber bondings to all industries
Precision Elastomer Rubber Molders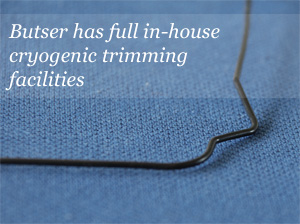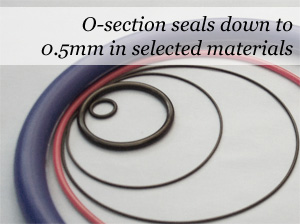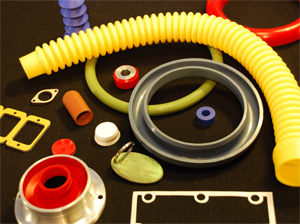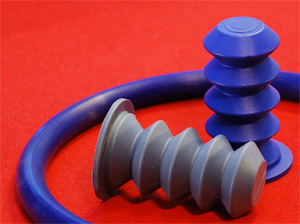 Butser Rubber Molding has been manufacturing and supplying high quality rubber moldings and customer injection molded elastomers to the international market since 1978. Butser is a key supplier and molder for industries including:
Aerospace
Oil
Defense
Automotive
Motor sport
Electrical
Agricultural
Marine
Printing
Food
Medical
Classic automobile polymer restoration
Classic aeroplane polymer restoration
With 30 years of rubber molding experience we have established strong customer relationships in America, Europe, Asia and the United Kingdom. We supply to the very best. Our precision rubber components can be found on commercial aircraft flying today, and our moldings can be seen doing 200mph on nearly every Formula 1 race car on the grid.
Butser Rubber Molding have over 4000 customer product lines, These range from transfer injection moldings and compression moldings through to precision foam gaskets. We can mold components down to 0.5 gram and have many products with shot weights over 1 kg.
We aim to ensure that your products are delivered to you on time, every time, with the shortest possible lead-times and the lowest possible minimum order quantities.
Butser Rubber molding offer services that start long before manufacture. We recommend getting the right people with the knowledge involved as early in the design process as possible; this will allow us to help design a rubber solution that is right for your application. Our factory facilities allow for items to be manufactured to meet 'one off' molding requirements and high volume production runs.
Capabilities
29 Compression / transfer - injection molding presses
Platen sizes up to 24" x 29"
In house Cryogenic de-flashing and trimming
Full MRP & factory planning using 123mrp.NET software
25-ton swing arm precision gasket-cutting presses
In house rubber and silicone compound blending
Excellent rubber proto-typing to mass production facilities
Hot ultrasonic baths for deep cleaning and priming metals
Custom rubber fabricators
Full lot batch traceability
2D bar-coding dispatch documentation
Services
Our services include the following:
Custom molding design
Injection molding
Compression molding
Transfer molding
Food quality moldings
Water quality moldings
Flame retardant moldings
Full in-house cryogenic de-flashing, trimming and finishing facilities
Hand built fabrications
Gasket cutting
Gasket stamping
Extrusion
Rubber to metal bonding
Re-manufacture of discontinued rubber components
Water cut gaskets and seals
Laser Cut Gaskets and seals
Rubber Cord
Silicone sponge cord
Silicone cord
CAF 4 Silicone bond
Silicone sheeting
Rubber sheets spec grade
Commercial rubber sheeting
Butser Rubber has been Highly Commended at the "The Manufacture of the Year Awards 2009" for I.T. in manufacturing.

Awarded for the design, implementation and management of an information technology infrastructure spanning business processes and demonstrating a return on investment.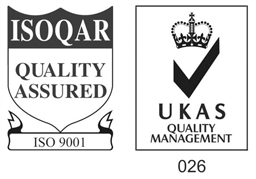 Cert Number: 6504QM8001
Butser Rubber Moldings are ANAB and ISO 9001:2008 Accredited for the manufacture and supply of rubber moldings/bonding and complimentary components with full lot traceability to raw material source.